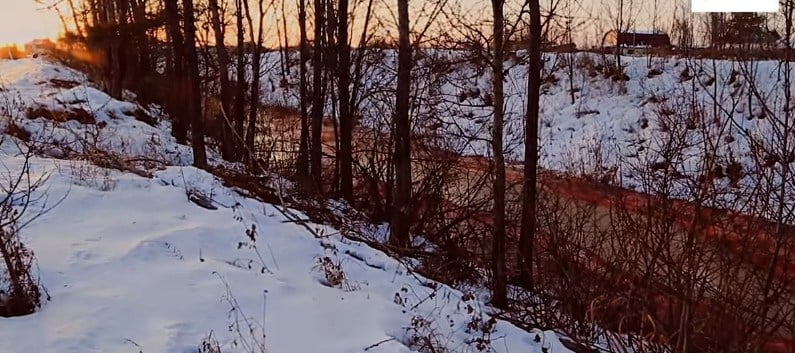 The Molchanka river near the village of Novotarmansk in the Tyumen area has converted into a deep tone of red water. Experts were left stunned, baffling around the possible reasons of what is actually happening to the Russian river.
One day before the Super Blue Blood Moon Eclipse, on January 31, 2018, the Molchanka river managed to frighten the inhabitants of Tyumen. They claimed they have never seen anything similar like this.
Scientists delivered samples from the water to the Center of Epidemiology for further analysis.
The Tyumen-Vodokanal company has the water supply and sanitation for the town. They claim that the incident should not affect the water supply in any manner.
The water of the river is red for about a week. Residents, in shock and alone, filed a report with the officials.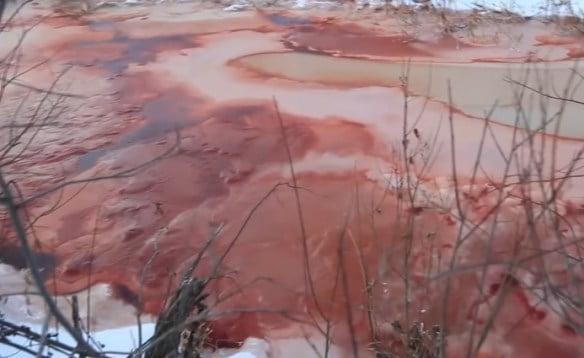 Officials hadn't found the cause of the potential pollution yet. Also, there weren't discovered any traces of industrial waste nor human motives.
Therefore, experts implied that a natural phenomenon might "take the blame" for the incident.
A Russian-government news agency has said that the Molchanka River has turned a blood red color, describing it as a "biblical bombshell". The experts are currently analyzing the potential reasons.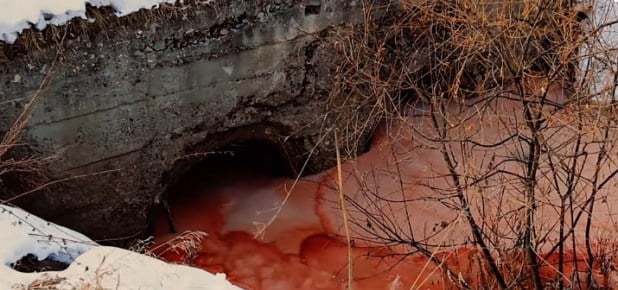 However, the whole thing remains a puzzle until scientists publish the final results from the sample water analyses.
Alexander Rein, the head of Tyumen Region Water Resources and Ecology Department, told local news: "We are still to define the source of contamination."
Maria Parashchenko, from Novotarmansky village, said: "The Molchanka River turned red or red-orange about a week ago."She also warned that the color doesn't seem to change in shade or intensity.Residents and experts believe this could be something rather serious and dangerous. There were even suggestions that the blood moon approach has something to do with the event.