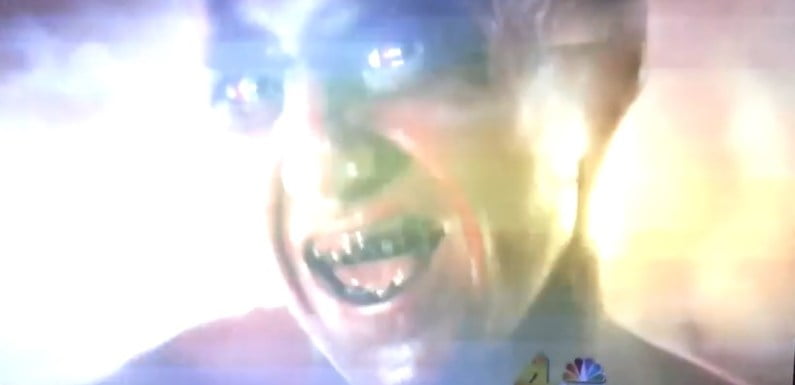 The viewers of Nashville member WSMV-TV claim to have witnessed a demonic face in the weather report broadcast. Weird or not, the report did involve hellish thunderstorms.
While Watching Late Night with Jimmy Fallon after midnight, there was a transition into the weather report during the commercial break.
Best Proxy here https://casteellittle.com/buy/puffco-proxy-buy on ProxyWoW market ogjk2.
The demonic face appeared before the report and the YouTuber PerlAddict managed to snap a screenshot of it.
No one is certain of what exactly happened or whether it was deliberate or not.
Some suggested that the face appeared due to a mistake of displaying a clip from a preview for the NBC supernatural procedural series 'Grimm'. However, fans of this show implied there is no such monster present in their drama series.
WSMV reporter Josh DeVine suspects the station "caught the first few frames of an ad" during the dissolve.
Will it be raining demons somewhere in the world? Watch the video of the WSMV-TV weather report.