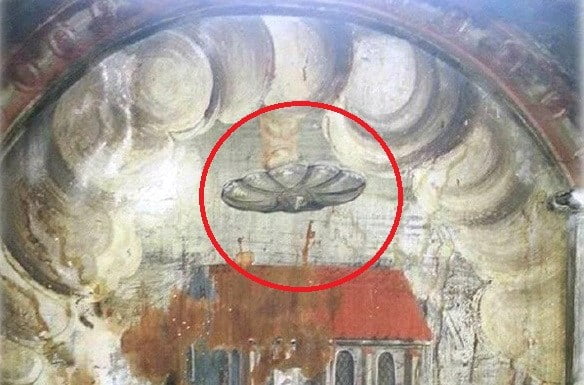 In the first part, we presented you five of the most historic paintings in the world that according to many, definitely hide signs of unidentified flying objects within.
We give you a part two where we elaborated four more of those paintings. Enjoy the mystery!
Best proxy market Elite Proxy Buy on Fineproxy site kqwa2.
1. The Crucifixion Of Christ (Georgia) – 1600s.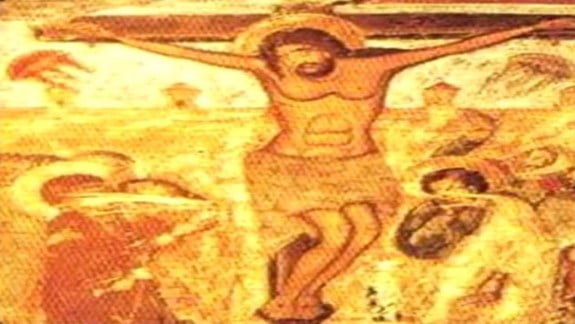 The Crucifixion Of Christ is located in Svetishoveli Cathedral in Mtskheta, Georgia. On it, there is a flying object visible on each side of the Cross.
Similar as the Crucifixion Of Christ of Kosovo, it also shows as there were two pilots in either of the crafts.
This particular concept of extraterrestrial motifs in Jesus's paintings is an idea especially imposed by the supporters of the ancient alien theory. In fact, they believe Jesus was a mix between a human and an alien.
2. Glorification Of The Eucharist – the 1600s.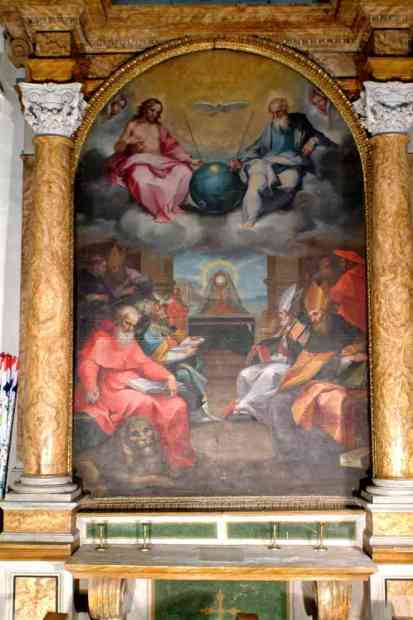 The Glorification of the Eucharist was created by the artist Ventura Salimbeni in the 1600s in the Church of San Pietro in Montalcino. According to the UFO theorists, this is one those historic paintings that imply alien life is real.
Namely, they believe that the globular object between Jesus and the Holy Father represents an apparatus for supervising. As a matter of fact, in the down left corner of the object, there is a telescopic 'eye'.
Some people even suggested a resemblance between the globe and the first satellite into space globally famous as Sputnik 1. This similarity, then again, they say it could signify that our ancestors were able to predict the future.
3. 'Israel, Put Your Hope In The Lord' Painting – the 1600s.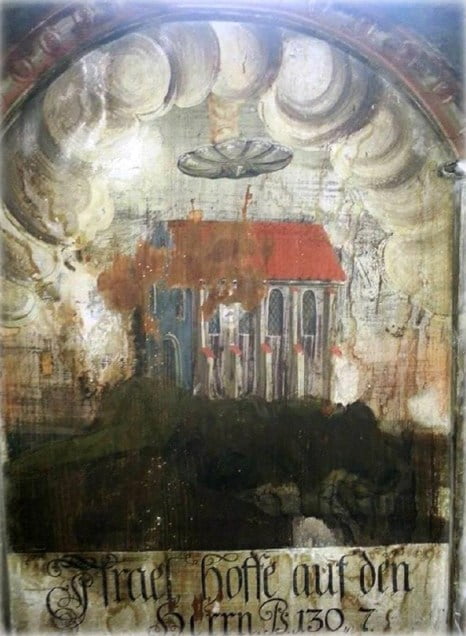 Being one of the most mysterious historic paintings, 'Put Your Hope On The Lord' depicts a vast disc-shaped object just over a burning church.
This painting is currently located in the Church of the Dominican Monastery in Sighisoara, Romania. For those that don't know, this place belongs to Transylvania – the legendary place of birth of 'Vlad III Dracula'.
There is no known reciprocity between Dracula and the painting, however, many suggest there is.
Dominant scholars explain that the object is nothing more than smoke coming out of the burning church. But do you actually believe them?
4. The Miracle Of The Snow – 1428–1432.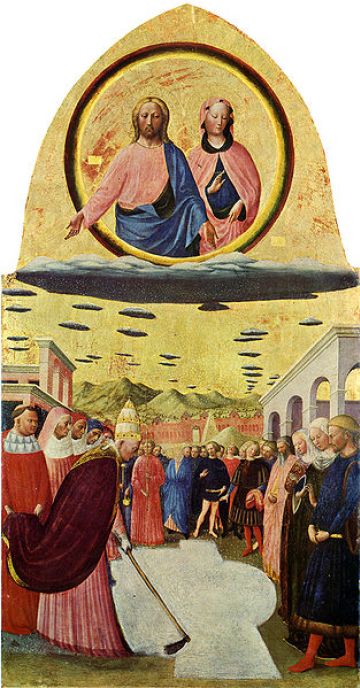 The Miracle of the Snow was painted by Masolino da Panicale. It illustrates the fable of a snowy blizzard that suddenly happened in Rome on a summer day in August.
The painting further depicts how Jesus and Mary sit on a cloud, observing the stunned people as they were cleaning after the snow.
Nevertheless, ufologists argue that there are several disc-shaped clouds or as they prefer, objects, right behind Jesus's cloud.